DROUGHT WATCH DECLARED FOR SCHUYLKILL COUNTY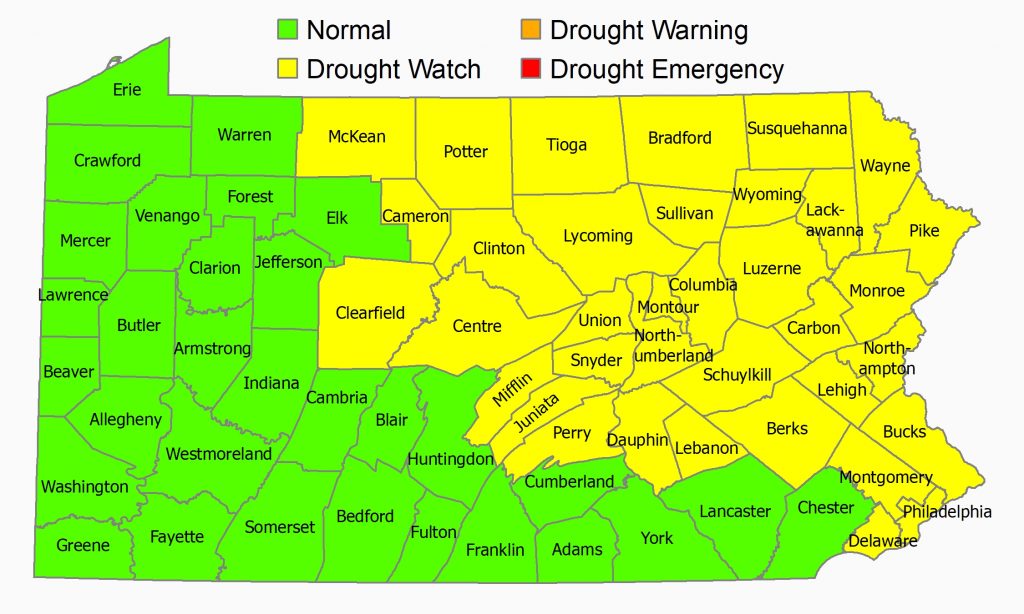 The Pennsylvania Department of Environmental Protection has declared a drought watch for Schuylkill County. Mahanoy Township Authority is asking ALL CUSTOMERS to immediately begin to conserve water and reduce individual water use by 3-6 gallons a day.
Find out ways to conserve water here: https://www3.epa.gov/region1/eco/drinkwater/water_conservation_residents.html
PUBLIC MEETINGS
MAHANOY TOWNSHIP AUTHORITY
BOARD OF DIRECTORS
46 North Main Street, Mahanoy City, PA, 17948
For additional information, contact Joseph R. Fegley, General Manager 570-773-0650
MAHANOY CITY – Notice is hereby given that the Mahanoy Township Authority Board of Directors will hold its regular monthly meetings for 2023 on the third Wednesday of each month at 6:00 PM, at 46 North Main Street, Mahanoy City PA. A workshop will precede the meetings.
The meeting dates are as follows:
| | |
| --- | --- |
| January 18, 2023 | July 19, 2023 |
| February 15, 2023 | August 16, 2023 |
| March 15, 2023 | September 20, 2023 |
| April 19, 2023 | October 18, 2023 |
| May 17, 2023 | November 15, 2023 |
| June 21, 2023 | December 20, 2023 |
Forms: